REACTION: GCSE RESULTS DAY 2022
CONGRATULATIONS YEARS 10 + 11
This is the first year that pupil have sat exams since the start of the pandemic and although they faced challenges, this cohort of Maesteg School pupils has achieved an impressive set of GCSE results!  
More pupils (14%) achieved 5 A*/A grades than in 2018 when the school achieved its best set of GCSE results and our points score for pupils' best 9 GCSE results was 377 points – significantly higher than our best results of 2018.   53% of pupils achieved 5 A*-C grades including English and Maths.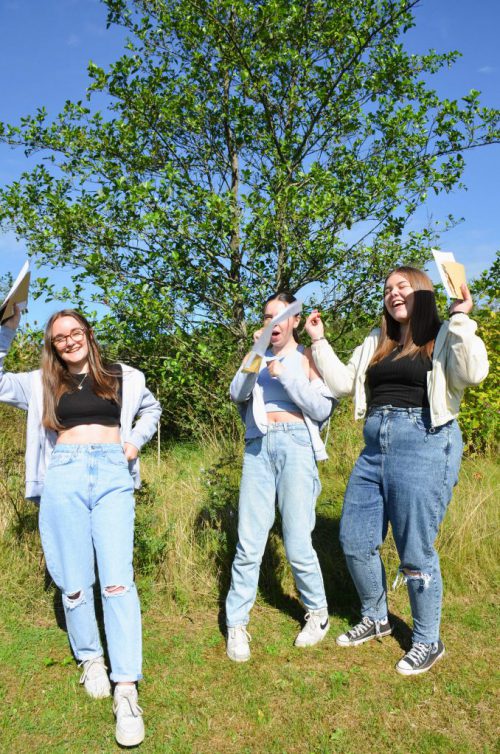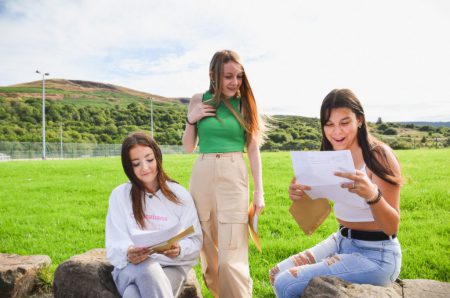 This has been an exceptional year for the school and we are so proud that the dedication of our teachers, the hard work and motivation from our pupils and the support from our parents has been rewarded with our best ever set of results.   
Headteacher Helen Jones said, "our pupils have made Maesteg School community proud.  The atmosphere in school today was one of celebration – justifiably so.  Despite suffering from the impact of the pandemic, these pupils worked hard from the outset and were determined to do well.  They have set the bar for future GCSE students and embodied our school ethos of being 'motivated to strive'.   I sincerely look forward to welcoming this successful cohort back into our sixth form to enable them to continue to build on their successes."
Shout Out!
As always there were some outstanding individual performances. Particular mention should go to:
Emily Joyner      –              11A*, 1A
Xiao Zi Qing        –              7 A*, 3 A, 2B
Ruby Thomas     –              7A*, 4A, 2B
Katie Holst          –              3A*, 7A, 1B
Lucy Lloyd           –              5A*, 6A, 2B
Cody Price           –              4A*, 7A, 2B
Well done to all of you.  You should be as proud of your performances as we are.